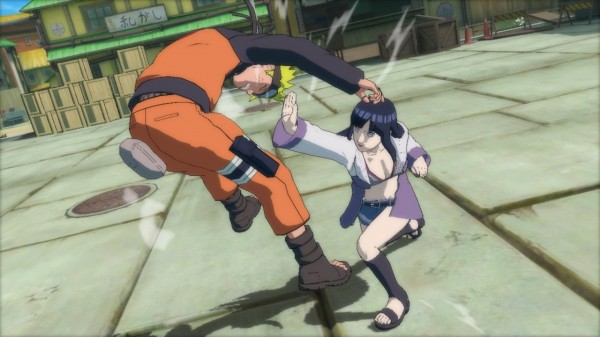 Earlier today we reported about the North American pre-order bonuses for Naruto Shippuden: Ultimate Ninja Storm 3, and while we may be receiving a few physical bonuses, Japanese gamers will be receiving bonus costumes. Namco Bandai in Japan has released screenshots of the six bonus costumes that will be given to anyone who pre-orders the game in Japan.
The below costumes are the Goku crossover outfit which is included in every first run copy of the game, then we have an Armored Naruto costume, Hinata and Sasuke's outfits from the Road to Ninja Naruto movie and finally a ANBU Kakashi costume and Sakura fighting in a bikini because fan service.
Currently Namco Bandai in North America has not mentioned these costumes except for the Goku one, and we have reached out to them for comment on whether or not these outfits will be released in some form (probably DLC) in the West.