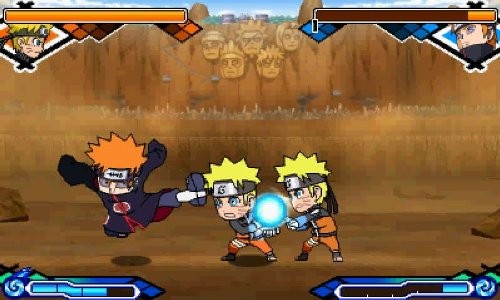 Get your shurikens and kunai ready! Namco Bandai have released a new trailer for their upcoming Naruto Spin-Off: Rock Lee and his Ninja Pals 3DS game simply titled Naruto Powerful Shippuden.
Naruto Powerful Shippuden adopts the comedy spin-off anime series' chibi art style and unique sense of humour. There is a story-mode and endless battle mode for players to enthuse themselves with. You can play as both Naruto and Rock Lee and enjoy all of their comedic hijinks in the ninja world.
Check out the Naruto Powerful Shippuden trailer below and let us know what you think in the comments section.