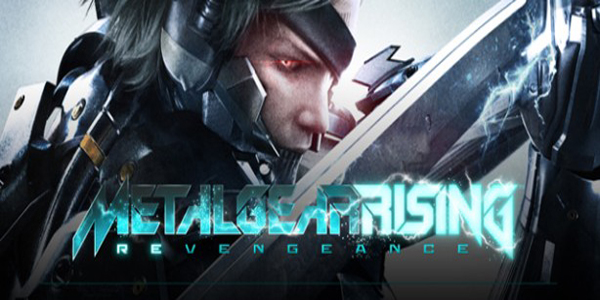 Prepare to rise in excitement Metal Gear fans, Konami has just announced that they will be releasing a plethora of products based upon the upcoming Metal Gear Rising: Revengeance game. In order to release this huge line of merchandise Konami has teamed up with a number of other companies such as Astro Gaming, Great Eastern and even Square Enix.
The following products will be released alongside Metal Gear Rising: Revengeance:
Custom headsets (Astro Gaming)
Headwear (Bioworld Merchandising)
Wallets (Bioworld Merchandising)
Jewelry (Bioworld Merchandising)
Dog tags (Bioworld Merchandising)
Utility key ring (Bioworld Merchandising)
Lanyard (Bioworld Merchandising)
Cell phone cases (Bioworld Merchandising)
USB drives (Epic Weapons)
Candy (Epic Weapons)
Buttons (Great Eastern)
Magnets (Great Eastern)
Patches (Great Eastern)
Puzzles (Great Eastern)
Pins (Great Eastern)
Stationery (Great Eastern)
Stickers (Great Eastern)
Tattoos (Great Eastern)
Throws (Great Eastern)
Tumblers (Great Eastern)
Wall scrolls (Great Eastern)
Towels (Great Eastern)
Action figures (Square Enix Inc.)
Strategy Guides (Piggyback Interactive Ltd)
Wall posters (Trends International, LLC)
Mini posters (Trends International, LLC)
This makes for an absolutely jam-packed list of merch for fans of Metal Gear to get their hands on. When asked about the new line of merchandise for Metal Gear Rising: Revengeance, Careen Yapp, Vice President of Acquisitions and Franchise Development for Konami had this to say:
"We are constantly inspired by our fans' great enthusiasm for the METAL GEAR franchise and are thrilled to work with our talented licensing partners to bring them this amazing collection of METAL GEAR RISING: REVENGEANCE memorabilia early next year."
Metal Gear Rising: Revengeance hits the Playstation 3 and Xbox 360 on the 13th of February, 2013. What do you think of this line of merchandise for the game? Let us know in the comments section below.