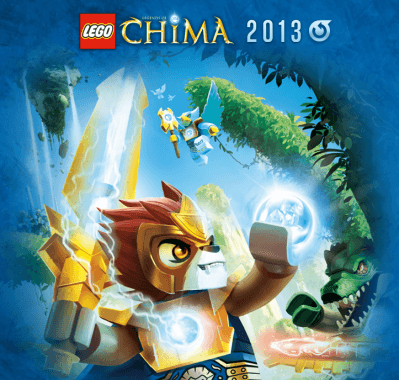 Warner Brothers Interactive Entertainment and Lego Group announced Lego Legends of Chima set of games to compliment the recently released Legends of Chima universe. Legends of Chima now includes Lego construction sets, vehicles, a TV series, and three video games.
The first game is Lego Legends of Chima: Speedorz for iOS and browsers. The racing game will feature major Legends of Chima characters racing through Chima. Players will be able to collect studs to customize their characters and Speedorz while racing for the Golden CHI. Legends of Chima: Speedor will be released for iOS on January 3rd and on Lego.com shortly. The game is developed jointly by TT Games and 4T2.
Lego Legends of Chima: Laval's Journey will be released for PSP Vita in summer 2013 and Nintendo 3DS in autumn 2013. The game features the warrior Laval and friends in their epic adventure. The game will be developed by TT Games.
Lego Legends of Chima Online is a free to play game for children by WB Games Montreal. Players will be able to use the Chima Vault and collect points from Speedorz and Laval's Journey to cash in for special rewards usable in Legends of Chima Online. Players will build and customize their equipment and kingdom with LEGO bricks and quest through Chima to assist Laval.
Find out more about Legends of Chima here.