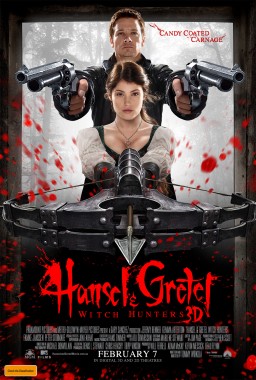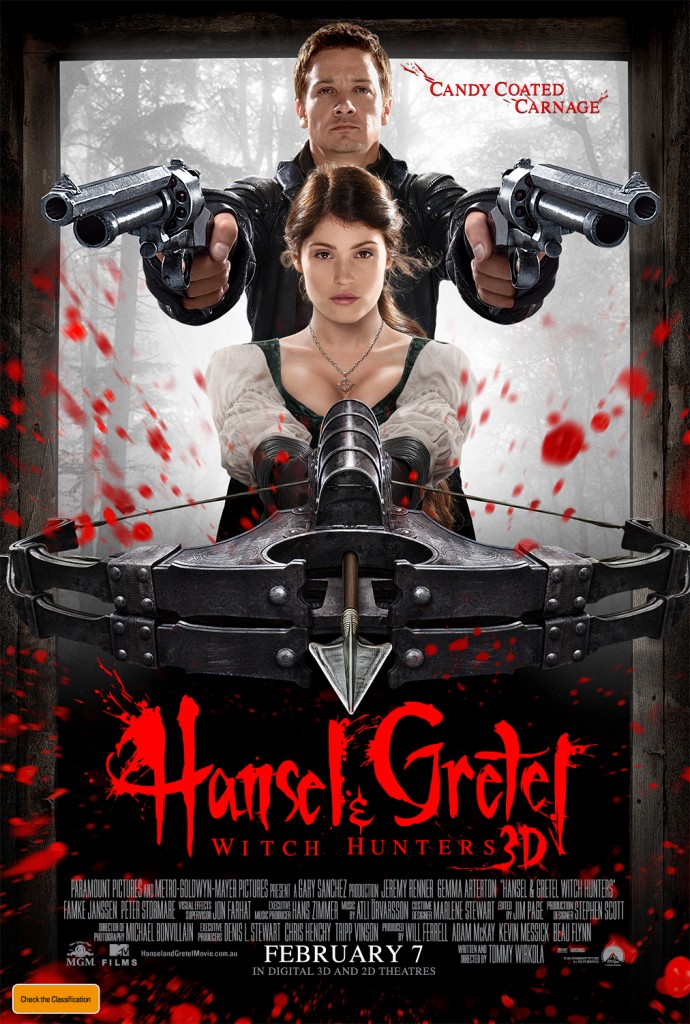 We've got two new clips for the upcoming fairy-tale bloodbath that is Hansel & Gretel: Witch Hunters (3D).
The first is titled "Meet Hansel & Gretel", and is a cool and effective scene that introduces the characters to a town – and maybe to you – for the first time. They get a bit of a frosty reception from the seeming town Mayor. WARNING: There is some swearing in the video (Hansel and Gretel really are all grown up!)
The second clip is called "How To Kill A Witch". Pretty simple really, with 3 Steps: Use your head. Bring the heat. Make some noise! Brimming with bad-ass-ness! (that doesn't read well…) You can view both clips below.
Before doing so, let me remind you to visit and 'like' the official AU Hansel & Gretel Facebook page if you're a fan, and that the "Wave of Witches" Facebook flash game is also up right now. Now, go on and view the candy coated carnage!
"Meet Hansel & Gretel"
"How To Kill A Witch"