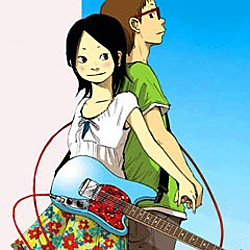 During an interview with BREAK Max, Inio Asano the mangaka behind Solanin, What a Wonderful World! and other manga, revealed that he wants a sex change. Asano is known for his honest portrayal of life through his unique world-view in his manga and it would come as no surprise to fans of his work that he would want such a change.
He mentioned his fascination and admiration for transsexual model Ai Haruna, further stating that just wearing women's clothing wasn't enough for him. He also confirmed desires to date a man and even detailed his type of guy, that being one like actor Ryo Kase.
He went on to reveal that he plans on tackling transgender issues in his next work, however no other details on the work were given.
What do you think of Inio Asano's sudden announcement of wanting to be a woman? Let us know in the comments section below.