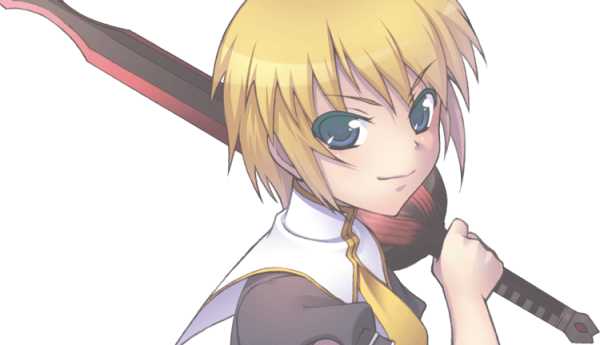 The latest Doujin game licensed by Nyu-Media, Croixleur, needs some assistance in making it onto the Steam platform. The publishers of the game have released the following statement, urging players everywhere to assist in the promotion of the title onto the mass distribution platform.
It's been just over a year since we released our first game (SATAZIUS by Astro Port) and our little company has now localized & released nine (NINE!) doujin games. This is all thanks to the gamers who have supported our games, so on behalf of everyone at Nyu Media & our development partners, THANK YOU!

Our latest release, the hack-&-slash action game Croixleur (by circle souvenir circ.) released yesterday and I'm writing to ask for your help to bring Croixleur out on to the world's biggest games distributor, Steam.

Croixleur is 60 FPS of frenetic 3D hack & slash action, featuring 3 modes, 20 in-game achievements, widescreen and HD display modes (brand new to the English version!) and great value at only $4.99!

If you haven't checked it out yet, please visit http://croixleur.com for all the details, screenshots, a trailer, demo & more.

Presently, Croixleur is sitting at 90% toward the Top 100 on Steam Greenlight & we'd like to ask for YOUR help to push it over the edge. If you haven't voted for it yet on Steam Greenlight, please take a minute to visit its page and vote YES for it. The Croixleur Steam Greenlight page is located here: http://steamcommunity.com/sharedfiles/filedetails/?id=114203390

If you have voted for it already, thank you (again!) and please continue to help us spread the word!

Thank you for your support to bring Croixleur to Steam! We hope you've enjoyed our work so far and we plan to bring you more great doujin games in the very near future!
Any players willing to assist the team should be commended. I know that I will be assisting. Will you be? Do your part and have some decent games that would otherwise be overlooked accepted onto the platform.
Related Articles for this post below: