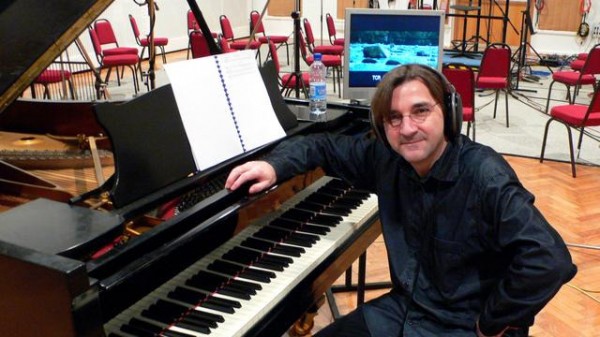 Normand Corbeil, the French-Canadian composer who created the amazing and moving score for Quantic Dream's 'Heavy Rain', has passed away.
Corbeil had been battling pancreatic cancer for almost 6 months before sadly succumbing to the illness at the age of 56. We learned about his passing through this thread entry on the Cancer Forums, reportedly made by his son – Laurent Bastien Corbeil. Normand has an extensive resume, with 37 film/TV projects and the one credited video game project being Heavy Rain (also co-composed the music for 'Indigo Prophecy'), which he won a BAFTA for in 2011. He was working on the score for the upcoming PS3 exclusive Beyond: Two Souls before his passing, which is also being developed by Quantic Dream.
Here is a comprehensive list of his award nominations/wins. Quantic Dream has also made a statement, which reads:
Over the past eight years, Normand had grown to become an integral part of our team. He had co-composed the original music of 'Fahrenheit' FAHRENHEIT (Indigo Prophecy) and was the composer of HEAVY RAIN. He had started working on Beyond.

Normand was not only one of the most talented composers of his generation; he was a formidable person, kind and humble.
His son has since spoken to Polygon, making this statement, "Normand was a great composer and an amazing father. We urge anyone who's been touched by his music to donate to pancreatic cancer research. The survival rate for this horrible disease is still far too low." 
I, personally, am very much saddened by this news. I think that Heavy Rain's score is one of the most brilliant, effective and perfect companions to a visual media ever, and just as good as a separate collection of music. He was a musical genius in my books, and I am terribly disappointed that we will not get to hear more of his outstanding work in future projects. More so, I am extremely sorry for his family's loss. Please, give the Heavy Rain soundtrack a listen, although the sombre tone of the score is especially emotional given the news.