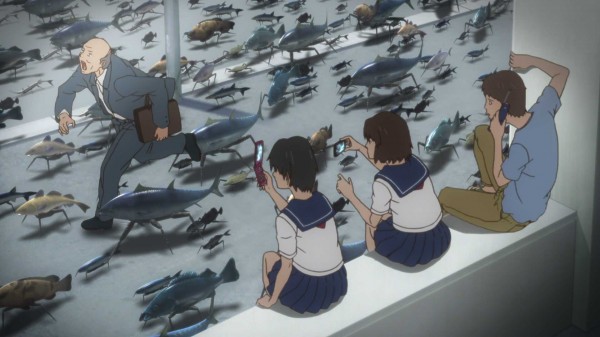 An Anime series with a strange name, Gyo Tokyo Fish Attack, has been licensed by Hanabee here in Australia. The Anime series features a rather strange premise in that it seems as though fish on mechanical legs have taken over a portion of Japan. However the story follows the main character Kaori who has to rescue her boyfriend Tadashi.
Gyo Tokyo Fish Attack will be releasing on both DVD and Blu-Ray and is based on the Manga of the same name. As a horror Anime, you can expect it to be quite spooky. The story is created by UFOTABLE and will be interesting to see where this release goes.
Be sure to check out Hanabees official site for more info.