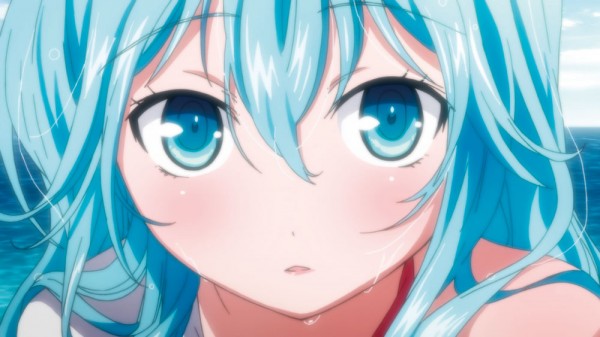 Yesterday, a real treat of an anime became available for purchase from NIS America. That anime is Ground Control to Psychoelectric Girl, also known as Denpa Onna to Seishun Otoko in Japan. If you thought that English name is a bit strange, the literal name of the series is Electrowave Girl and Youthful Boy.
But I digress, NIS AMerica has released the entire series of Ground Control to Psychoelectric Girl in a Premium Edition package that contains not only the 2 Blu-ray discs but also 2 DVDs for fans who haven't quite upgraded yet. The package also comes with a hardcover art book as well as their standard oversized collectable slipcase.
This gorgeous looking anime follows the story of Makoto Niwa who has moved into a new city to live with his aunt Meme after his parents began work overseas. By moving to a new area Niwa believes that he can have a normal adolescent life and he grades his every day events with "points." However things take a strange twist when a girl wrapped up in a futon appears and claims that she is an alien. In all actuality, she is actually named Erio and she is his cousin, but with her strange activities, his dream of a great adolescent life may have gone down the drain.