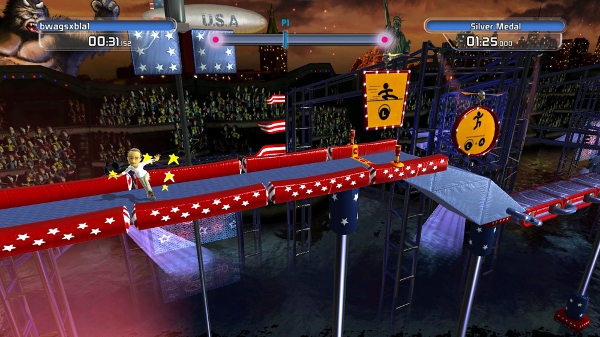 Those that remember the Unlock Xbox Challenge from a few years back should remember the winner of the contest as Doritos Crash Course, which was released for free on the XBLA.  Featuring fun Wipeout-style racing and achievements that strained on the side of difficult by requiring gold medals on all levels and an even faster time on the hardest level.
Interestingly though even after being released back in December 2010, the game received it's first DLC this week with "City Lights" adding in 10 new courses across two locations as well as a Easy Japan to help those wanting an easier time with some of the achievements.  Speaking of which, the DLC also adds 3 news achievements bringing the gamerscore total to 300.
While Doritos Crash Course was released for free and remains for free today, the "City Lights" DLC must be purchased but only for 160 MS Points or about 2 US dollars.  Players can find the new DLC HERE.