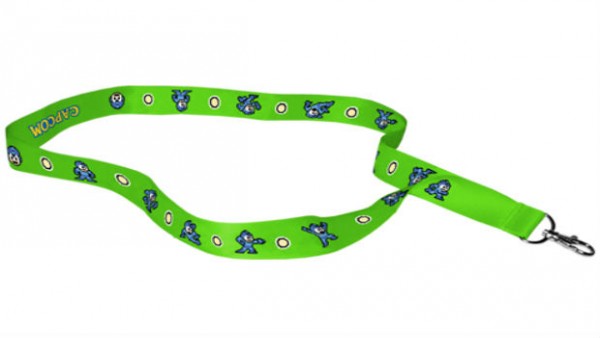 Mega Man is turning 25 and to celebrate Capcom is said to have big plans in the works. Well it looks like one of these big plans is actually something small and oddly specific, a Mega Man anniversary lanyard.
The lanyard is green and features various poses of Mega Man. It will be available for purchase on Capcom's website, with pre-order now available here. This amazing Mega Man merch is currently $9.95 for pre-order, which honestly is pretty damn pricey but hey I am sure the hardcore Mega Man fans won't mind.
Capcom also announced recently that they will release Mega Man 1-6 on the 3DS eShop in North America. There was no confirmation if other countries would receive this content.
All in all Mega Man's 25th Anniversary has been relatively lack-luster. What do you think? Let us know in the comments section.