Page 1 Page 2 Page 3 Page 4 Page 5 Page 6 Page 7 Page 8 Page 9 Page 10 Page 11 Page 12 Page 13 Page 14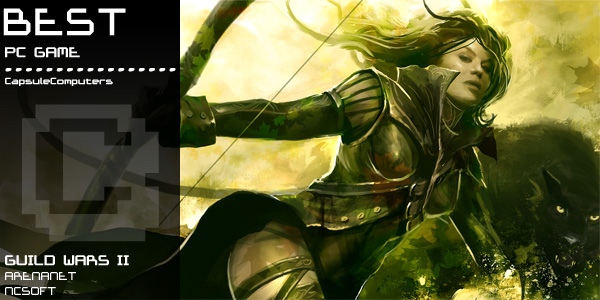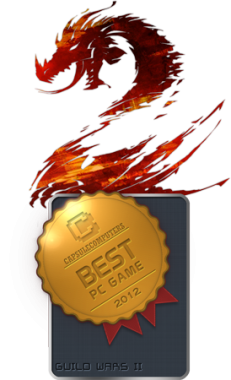 Emerging as the elite MMO of 2012, Guild Wars 2 has set a few standards for any new titles in its genre. For example, customizing and building your initial character presents fun for any onlooker. Many decisions about character creation can be made from chest hair – male obviously – all the way to the color of your boots! After picking out your looks and favorite colors, you can further define your background story by answering a series of questions (appraising your value of ferocity, wisdom, and charm).
Notice amphibious creatures attacking a village? Dynamic events will have you fighting for the survival of a town while granting experience in the process. Failing to defend a post will have result in a hostile takeover of that region.
Perhaps the giant frogs can take care of the sparkfly infestation… Guild Wars 2 is an exceptional PC game delivering a vast amount of content directly to a player's fingertips.
Step aside World of Warcraft, Guild Wars 2 is setting the new standard. – Joshua Moris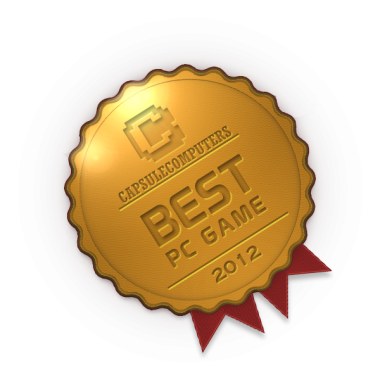 Page 1 Page 2 Page 3 Page 4 Page 5 Page 6 Page 7 Page 8 Page 9 Page 10 Page 11 Page 12 Page 13 Page 14