Page 1 Page 2 Page 3 Page 4 Page 5 Page 6 Page 7 Page 8 Page 9 Page 10 Page 11 Page 12 Page 13 Page 14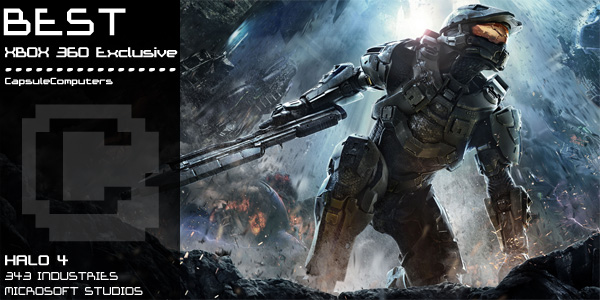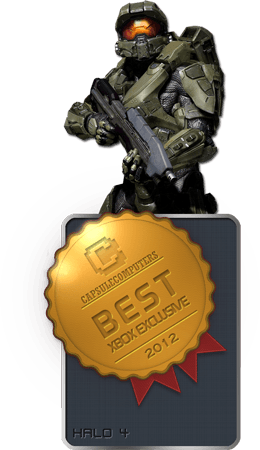 The exclusive titles for the Xbox 360 this year weren't all too plentiful, with a fist full of retail games and a handful more XBLA titles some of which eventually arriving later to PC. Amongst these games several were built for Kinect, which innovative as it continues to stand by being, the controls and handling of them still leave something to be desired.
With all this in mind, it narrowed the field of favor down to two real contenders: Forza Horizon and Halo 4. On one hand a veteran racing series taking on a new approach with an open-road set up in conjunction and on the other a veteran shooter series starting on a new story with a deeper story/character focus handed off to a newly created developer.
Both games took their chances and hit it out of the park scoring great reviews, but as much of a stride forward Forza Horizon took it wasn't able to beat Halo 4. With it's astounding first step in a new trilogy taking it in the right direction, addition of Spartan Ops that add more story continuing after it's release, and multiplayer that maintains its quality with the added Tactical Packages and Support Upgrades; Halo 4 is Capsule Computer's Xbox 360 Exclusive Game of 2012. – Simon Wolfe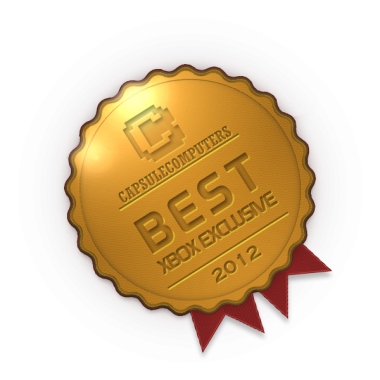 Page 1 Page 2 Page 3 Page 4 Page 5 Page 6 Page 7 Page 8 Page 9 Page 10 Page 11 Page 12 Page 13 Page 14