Page 1 Page 2 Page 3 Page 4 Page 5 Page 6 Page 7 Page 8 Page 9 Page 10 Page 11 Page 12 Page 13 Page 14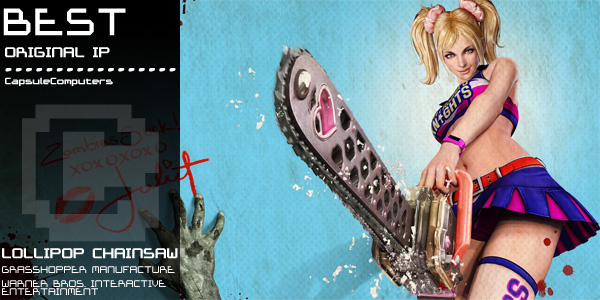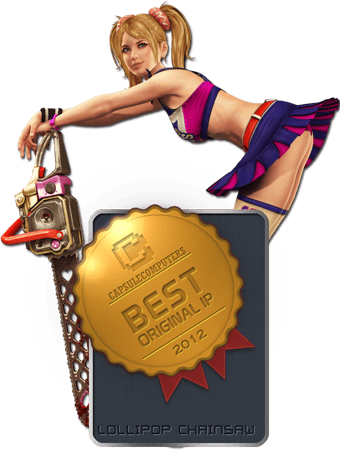 Many people call 2012 the year of the sequel, however amongst these games there were a number of unique IPs that launched this year. Out of the many original games that came out this year, a few of them had great potential to continue, however many either had a number of issues that held them back from greatness or ended poorly.
However Lollipop Chainsaw stood out above the rest by not only creating an amazing character in the form of Juliet, but also enjoyable gameplay that can easily be refined to create a great sequel. Juliet's bubbly and partially idiotic personality makes her irresistible as a character and below all of the fan service in Lollipop Chainsaw, there are a number of deep themes running throughout it.
Such as the fact that even though many people may see Juliet as an object of desire, the main male character in the game literally becomes an object. This, along with addicting gameplay, a story that can still be explored and immeasurable amounts of charm make Lollipop Chainsaw the best IP that came out this year. –Travis Bruno
Page 1 Page 2 Page 3 Page 4 Page 5 Page 6 Page 7 Page 8 Page 9 Page 10 Page 11 Page 12 Page 13 Page 14