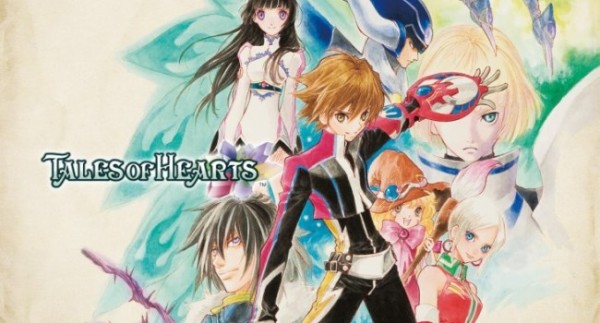 Tales fans have been waiting with anticipation for news of the franchise's first venture onto Sony's PlayStation Vita handheld console. We now have an official Japanese launch date for the upcoming title Tales of Hearts R for the Vita.
Namco Bandai revealed in the latest issue of Weekly Shonen Jump that Tales of Hearts R will hit Japanese shelves on March 27th, 2013 for the price of 6480 yen. Those who purchase the first batch of copies released (within the first 2 weeks of launch) will receive a special code to download the Tales of Hearts R spin-off game called Tales of Hearts R: Infinite Evolve which is described in Weekly Jump as the "infinite evolution 2D action RPG." Perhaps this means it will play somewhat similarly to Tales of Phantasia?
The Japanese will also be treated to a special edition of the game which will feature a clock app and additional accessories for the game. The special edition will retail for 9980 yen.
It is still unknown whether Tales of Hearts R will make it to the West, but given the Tales franchise's track record all signs point to yes. We will of course keep you updated as news of a localisation of this title come to light.
Be sure to let us know what you think in the comments section below.