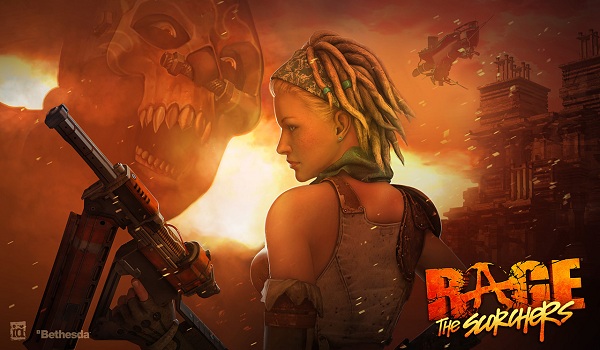 RAGE was in my books an underestimated shooter of 2011. Overshadowed by many triple A games, RAGE was an open-world title set in a post-apocalyptic wasteland by developers id Software, of DOOM fame. While the game was quite good in its own right, many critics and fans were annoyed at the lack of continuation after the ending and the fact that there was little to do. Well this new Scorchers DLC (and the first real DLC since pre-order bonuses I might add) is set to address some of those concerns.
The Scorchers DLC adds in the following features:
New enemies and weapons
Additional unique environments, mini-games and of course Mutant Bash TV
Ultra-Nightmare Mode
Ability to continue after the games' ending
New Combat Selection Mode that lets you relive your favourite levels
Adding in six new environments (which look like a nice green change to the overall brown tone of the main game), a whole new clan to fight against and some interesting characters to support you, The Scorchers DLC looks like everything a RAGE fan could want from additional content. If anyone still plays the game that is…
RAGE: The Scorchers is available now for the Xbox 360, Playstation 3 and PC for just $4.99 or 400 Microsoft Points.