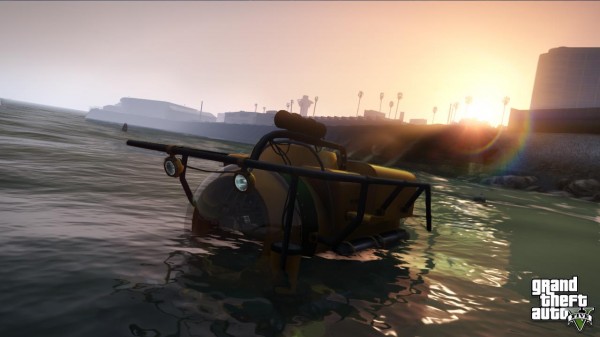 Just in time for Christmas, Rockstar Games have released five new screenshots for their highly anticipated Grand Theft Auto V, released over on their official facebook page.
The new screens show off the three new protagonists, a close up of a car, a fighter jet and…oh wait is that a submarine!? and a shark?!? and scuba gear?!?!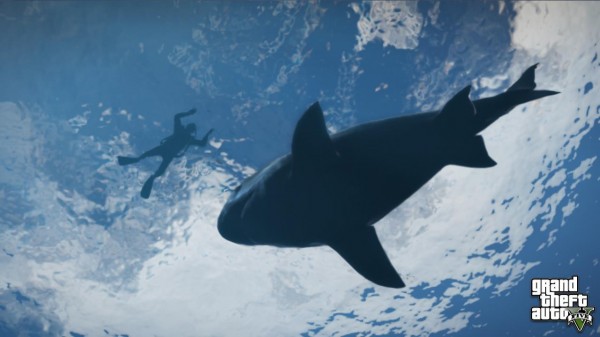 Well yes indeed it is! In the previews leading up to Grand Theft Auto V's release, Rockstar Games have hinted at exploring the depths of Los Santos oceans, stating that:
"Grand Theft Auto 5 will display the game world's largest and fastest growing we've ever made that set in wide the city start from Los Santos up to the top of the mountain for miles away and headed into the depths of the sea"
And now I guess that's very much true, who know what other underwater vehicles they'll included in the game.