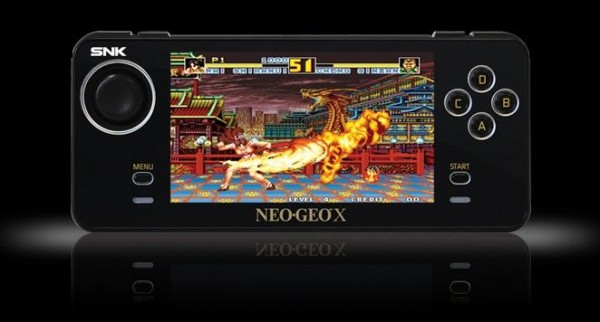 Retro lovers, your new toy has arrived. After much hype and promotion, the Neo Geo X Gold Limited Edition has hit store shelves, allowing fans to legitimately own a piece of one of the most loved brands in history.  This set comes with a NEOGEO X Arcade Stick and the NEOGEO X Station – a replica of the NEOGEO AES console that allows memorable NEOGEO titles to be played on a big screen or monitor via HDMI or composite cable, and has 20 games already on the platform, ready to enjoy.
Those titles are as follows:
3 COUNT BOUT
ART OF FIGHTING
ALPHA MISSION II
BASEBALL STARS II
CYBER LIP
FATAL FURY
FATAL FURY SPECIAL
THE KING OF FIGHTERS '95
KING OF THE MONSTERS
LAST RESORT
LEAGUE BOWLING
MAGICIAN LORD
METAL SLUG
MUTATION NATION
NAM 1975
PUZZLED
REAL BOUT – FATAL FURY SPECIAL
SAMURAI SHODOWN II
SUPER SIDEKICKS
WORLD HEROES PERFECT
I am personally still on the fence for this device myself. Yes, it's a beautiful piece of hardware, but that $199.99 price-tag is still a bit much considering the age of these ports. Collectors however will find this is the BEST way to obtain a NEO GEO device, and well worth the investment for nostalgia purposes alone. You can find the NEO GEO X Gold in stores today (as well as throughout many online retailers), and check out the drool-worthy launch trailer down below.