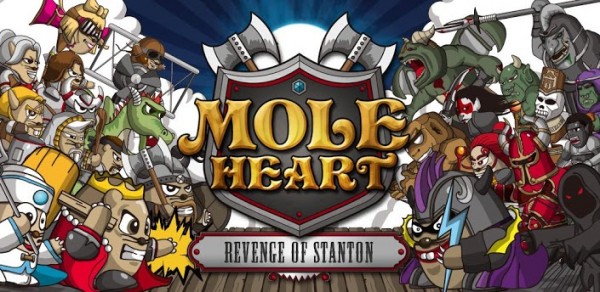 GAMEVIL fans be excited as your favourite mobile gaming publisher have announced yet another mobile game that is sure to take your mobile device and many others by storm. That game is Moleheart for the Android.
Moleheart is a game all about preserving the Mole Kingdom and plays out as a real-time defense strategy game. It is certainly a very creative title from GAMEVIL and one that you should probably download now.
You can download Moleheart for free on the Google Play store right now here exclusively for Android mobile devices. Be sure to let us know what you think in the comments section below.