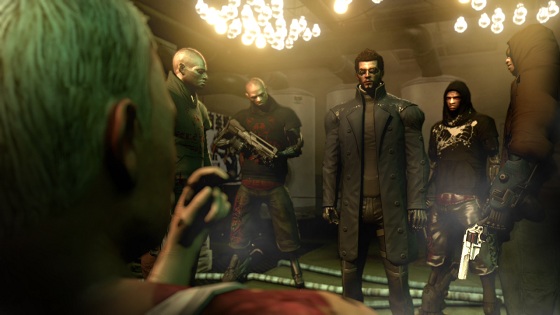 It's shaping up to be a great week to be a frugal gamer. Maybe not as great as a Steam sale week, but pretty close.
The Weekend Deal this week are two great indie games. First up is Hotline Miami at %50 off. This top down shooter is reminiscent of an older simpler age in video gaming and is an absolute steal at $4.99 USD. Pick up your copy here. Next we have FTL: Faster Than Light priced at $5.99 USD (40% off regular price). This rogue like space exploration game is great to play in short bursts but be warned, its extremely addictive. I personally supported this game back when it was on Kickstarter and I don't regret it at all. I highly recommend picking up this game here.
GreenMan Gaming is running a Winter Voucher week by releasing a new 25% off code that will be valid between 1200 GMT Friday December 7th and 1200 GMT Friday December 14th. These can be applied to most titles on the GMG store on top of any sales. Additionally GMG will be releasing daily codes that provide large discounts on many recently released games. Major deals include 30% off Guild Wars 2 Digital Edition, 35% off Hitman Absolution, 40% off Skyrim, 30% off Fary Cry 3, Assassin's Creed 3, and the Borderlands 2 Season Pass. The most impressive deal will be on Thursday the 13th of December when Chivalry will be 50% off plus an additional 25% if the coupon is used. Check out the full listing of discounts at GMG and the 25% off code here.
GMG is running a few major sales. I recommend picking up Arkham Asylum Game of the Year Edition at $4.98 USD, Bastion at$4.49 USD, and Hitman: Blood Money, Tropico 3, World of Goo, Defcon: Everybody Dies all at $1.99 USD each. These prices do not include the extra %25 coupon that can be found in the link above. Most of these games should be eligible for the extra discount. These games are a mixed bag of Steam and GMG Capsule downloader, so read carefully. Check out our review of Bastion here.
Get Games is running a sci fi sale with games up to 75% off. Titles of interest include Deus Ex: Human Revolution for Steam at $7.49USD and Bioshock 2 for $4.99 USD. Check out the full sale here. Read our review of Deus Ex: Human Revolution here and our review of Bioshock 2 here.
Finally, GoG.com is running a Myst themed weekend promo, knocking down the price by  %60 for DRM free downloads of the Myst series, Uru Complete Chronicles, and The Manhole: Masterpiece Edition. The Myst series is a video gaming classic that should be considered a must play for every adventure and puzzle game enthusiast. Check out the sale here.