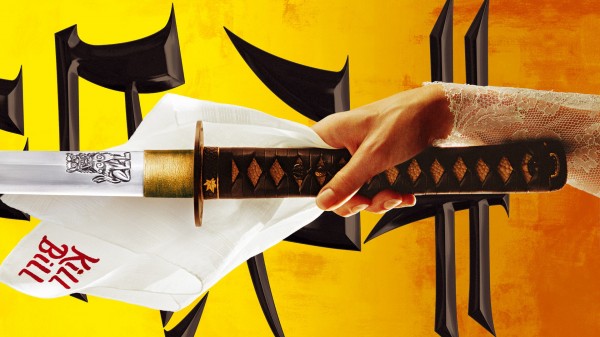 At the Toronto premiere of his upcoming Spaghetti Western inspired Django Unchained, Quentin Taratino answered a burning question.
Whilst walking the red carpet Quentin Tarantino was asked by We Got This Covered if we would ever see Kill Bill Vol. 3. His reply was, "I don't know if there's ever going to be a Kill Bill. Vol 3. We'll see, probably not though." Obviously not 100% definitive, but it's pretty close. It's very disappointing news for fans of the previous two films, but not surprising either. The status of the film has fluctuated throughout the years, with nothing solid ever being promised.
Tarantino also recently stated that he doesn't want to overstay his welcome in the industry, telling The Hollywood Reporter that, "Directors don't get better as they get older." He  then told Deadline, "You stop when you stop, but in a fanciful world, ten movies in my filmography would be nice. I've made seven. If I have a change of heart, if I come up with a new story, I could come back. But if I stopped at ten, that would be okay as an artistic statement."
So it looks like Tarantino may not want to waste one of the final spots on that open discography with a sequel…What do you guys think? Would it be worth taking away from an original IP to do Kill Bill Vol. 3? We've seen how successful Inglorious Basterds and now Django Unchained have (already) been.