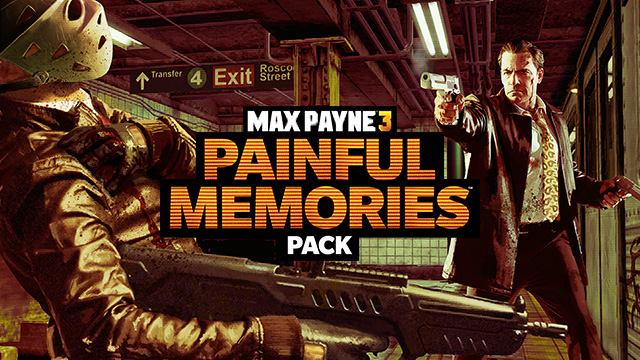 Rockstar Games has released the latest DLC pack for Max Payne 3 Painful Memories across all platforms. The pack includes four new maps, tow new avatars factions and a bunch of new weapons and items.
The four new maps take inspiration for previous Max Payne games, including the subway station from the original Max Payne and a new Hoboken-based location that features the full layout from Marty's Bar. The other two maps take place from the game's Panama chapter and include an all new Gang Wars scenario.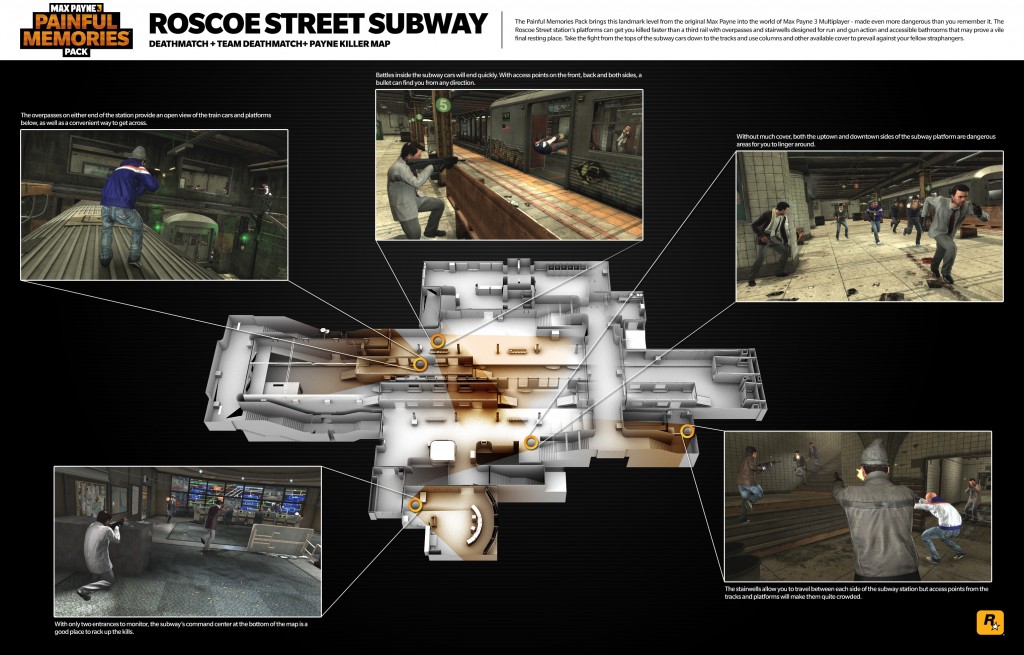 The new weapons in the DLC pack are the UAR-21 Assault rifle + suppressor & red dot sight and the IMG 5.56 IMG 5.56 + red dot sight, perfect new additions for your Assault Rifle Loadout.
Three new items have been included in DLC pack which helps you with kills, cash flow and protection.
The Calculator turns your assists into kill stats and pads your kill stats by earning one kill for every two assists that you tally.
Earn money for kills by your teammates with the Betting Slip. Each time one of your teammates logs a successful kill you will add funds to your coffers.
The Hip Flask protects you from sniper fire and stops all effects of the Hangover Burst. Each time you spawn you'll be protected from a single round from an enemy's sniper rifle.

The Painful Memories multiplayer DLC pack for Max Payne 3 is available to download now for Xbox 360, Playstation 3 and PC for 800 Microsoft Points on Xbox LIVE and $9.99 on PlayStation Network and PC. Players with the Max Payne 3 Rockstar Pass can download the pack free of charge.