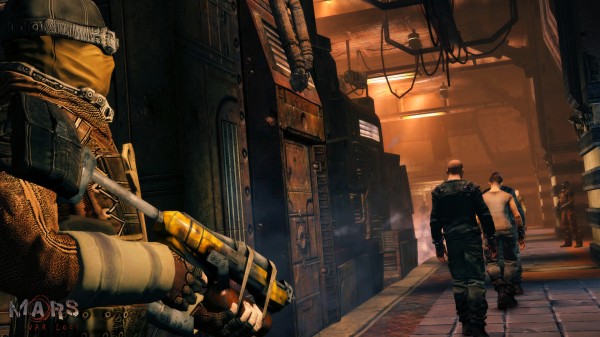 Focus Home Interactive and Spiders Studio must be very unimpressed with the state of game trailers today as when releasing the first non-teaser trailer for their upcoming Mars: War Logs, they make it a point of mentioning that it is in fact 100% Dubstep free.  Instead opting for the much slower "Feel the Sunshine" that sets the mood on the mostly red dust planet.
The trailer doesn't offer too much, but it does show off a little bit of some of what the game will hopefully offer in terms of combat.  Showing a little physical, gun, and cyberpunk-style Technomancer ability as lead Roy Temperance faces off against some seemingly low level guards.  While pretty sparse it will be interesting to see how all those combat elements come into play when out and about in the full RPG world of Mars.
Mars: War Logs will let players fill the role of Roy on the water devoid planet to side with the renegades his been labeled as in Spring 2013 on Xbox 360, PlayStation 3, or PC.  Players can check out the first trailer embedded below.