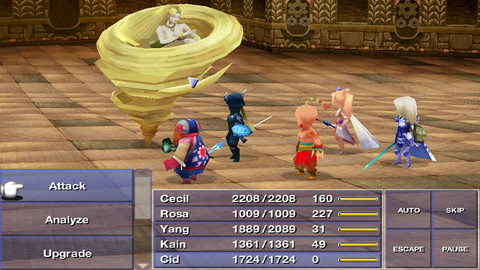 Final Fantasy IV was released to the iTunes App Store today. The game was an innovation for the series, introducing the Active Time Battle system that was used in five other Final Fantasy games and the Augment system for characters that allowed the transferring of abilities between characters.
This version based on the full 3D remake originally released for the Nintendo DS in 2008. It features voice acting for key events, tweaked difficulty level, a brand new mapping system and a jukebox mode. The game is compatible with the iPhone 5's widescreen.
Find out more about Final Fantasy IV here. Buy the game here for $15.99 USD.