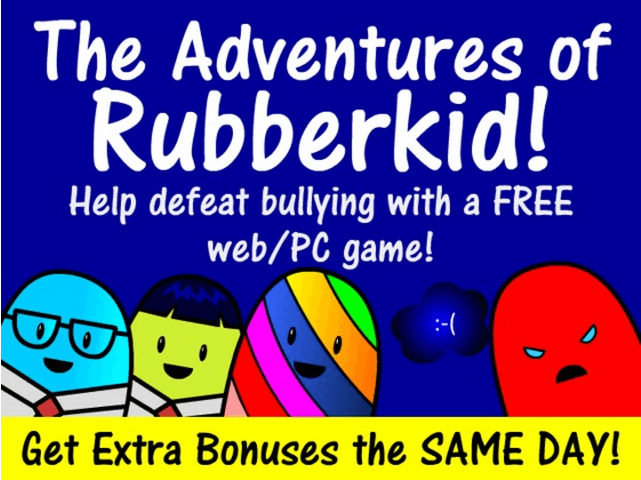 Every now and then a game with a true social mission comes along.  Enter The Adventures of Rubberkid – an Adobe Flash game being developed to teach children how terrible the act of bullying is by "bouncing insults back at the bullies who hurl them."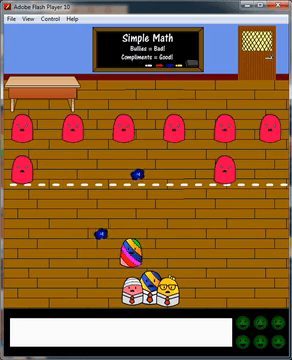 Despite being placed on Kickstarter throughout the Christmas season, Rubberkid reached it's project funding goal of $750 with three days left to go.  With the primary goal reached, the stretch goals have had their dollar amounts cut down quite a bit.  The next goal would cost $1,200 and would be aimed at translating the game into Spanish.  If $1,600 can be raised, the game will also be translated into French.
If you've ever suffered at the hands of a bully or know someone who has, then you'll understand why developer Charles Jackson is aiming to bring this important message to the world.
If you're interested in backing the project or just interested in checking it out, you can check out Rubberkid's Kickstarter page.