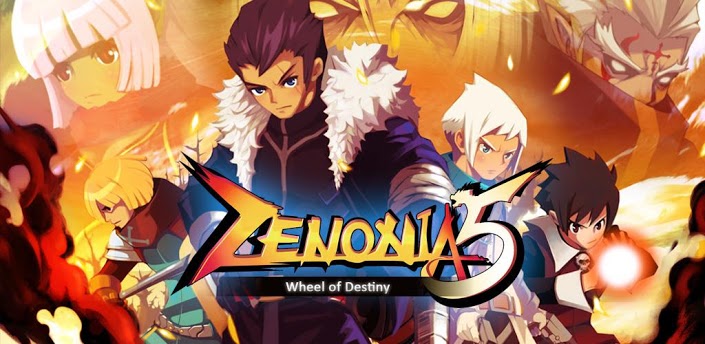 Continuing the popular action-RPG series, Gamevil have released Zenonia 5: Wheel of Destiny on the Google Play store, for free.
Wheel of Destiny takes place many years after the events of Zenonia 4, after the battles of Regret have finished. Yet, the peace never lasts as the world falls into the hands of the corrupt elite and a sudden aggression of monsters urges a curious boy to discover the truth of the situation and journey to restore order to the world. There are four new classes of heroes: Berserker, Mechanic, Wizard and Paladin, each with their own strengths and specialties. Those with Android devices get to enjoy Zenonia 5's satisfying, dynamic, intuitive gameplay, classic quest systems and endless skill building that have been built and improved upon from previous titles in the series.
VP and Head of Gamevil USA, Kyu Lee stated. "We are extremely excited to finally launch our much anticipated flagship title, ZENONIA 5: Wheel of Destiny. We are sure that players and fans of RPG will find great joy in this title to be played on their mobile devices everywhere." The official trailer is available to view below, and to download Zenonia 5: Wheel of Destiny for your Android device, visit its Google Play store page. To keep up to date with all future Zenonia news, or get in touch with Gamevil, visit their Facebook, Twitter and Youtube pages. For any more information, visit the official Gamevil website.