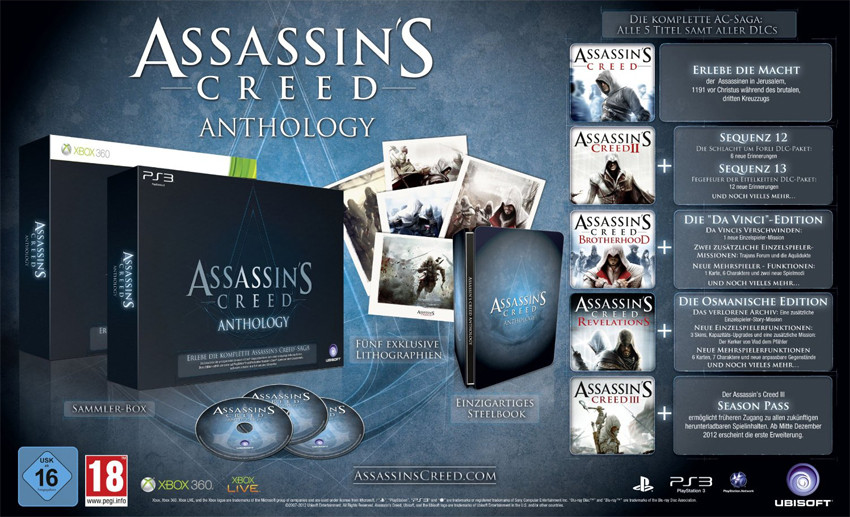 While news of its existence may have been leaked earlier this week by a listing from Amazon, Ubisoft has officially confirmed the details of Assassin's Creed Anthology, a collection of the entire Assassin's Creed franchise in one box.
Minus the various Assassin's Creed spin-off games, all major Assassin's Creed titles are here – Assassin's Creed 1, 2, Brotherhood, Revelations, and the recently released Assassin's Creed 3, along with all expansion packs and downloadable content for all games, and it includes a season pass for AC3 as well!
And it's all packed very nicely in a collector's box with five exclusive lithographs and a steel book.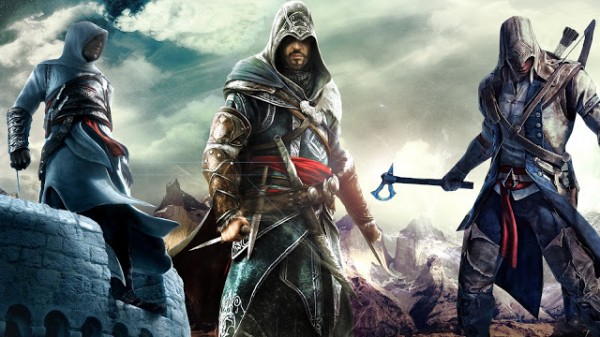 "This is amazing deal, so how do I get my hands on it?!?!" I hear you ask.
Well here's the bad news, unless you live in Europe then getting your hands on Assassin's Creed Anthology will prove to be quite a difficult (time consuming and expensive I might add) task. The pack is an amazon exclusive and will set you back £120/150 Euros.
Ubisoft hasn't announced a plan to release the pack worldwide, which sucks for just about everyone else in the world. Assassin's Creed Anthology will be available to purchase on November 30 for Xbox 360 and Playstation 3.