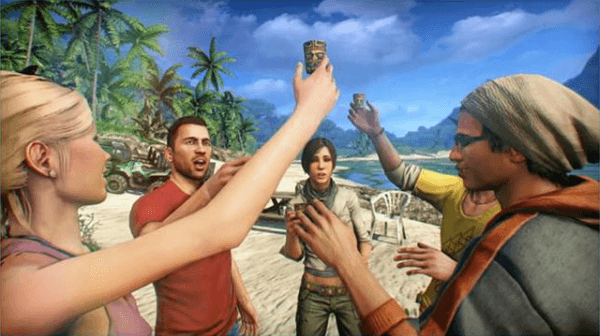 Do you live in Sydney?  Do enjoy Laser Skirmish battles? Well with the upcoming release of  Ubisoft's Far Cry 3 on PC, PS3 and XBOX 360, Ubisoft will be hosting free day of Laser Skirmish on Wednesday Nov 28.

Is anyone invited?  YES!  Everyone is invited to join in the fun at the M9 Laser Skirmish in Darling Harbour. Located on Level 3, Harbourside Shopping Centre. I've personally been there and it's the the perfect environment to hone those shooting skills in preparation for Far Cry 3.
Entry is completely free for anyone who turns up on the day and the M9 Laser Skirmish will be open from 10.30am – 10.30pm.
*NOTE* There is a limit to how many people can take part in each game so turning up early is recommended.
Prizes will be on offer for the most skilled players and there will also be the opportunity to play Far Cry 3 before release.
Far Cry 3 is released this Thursday, Nov 29, and drops you onto a lawless island ruled by violence. Struggling to survive, your only hope of escape is through the muzzle of a gun. Discover the island's dark secrets and take the fight to the enemy; improvise and use your environment to your advantage; and outwit its cast of ruthless, deranged inhabitants. Beware the beauty and mystery of this island of insanity… You'll need more than luck to escape alive.
For more information on Far Cry 3, please visit the official web site at www.farcry3.com