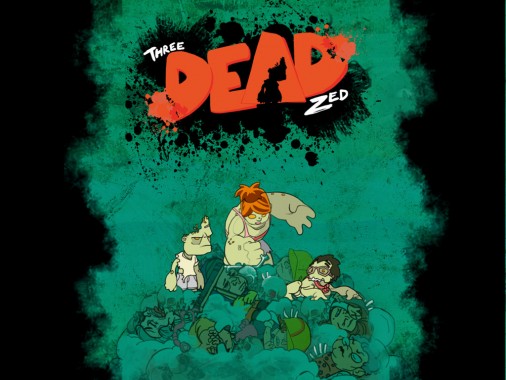 Three Dead Zed has finally made its way to the Xbox 360. Originally a PC release (check out review here), this comedic platformer focuses on a single experimental zombie as it attempts to escape its lab. On the prowl and equipped with three different forms including a fast light-weight and agile form, a heavy tank-like form and a regular plain zombie that we all know and love, this zombie is out for brains! The player controlling all these crazy types can swap who they play as on the fly, allowing for creative uses of all three zombies to overcome puzzles.
Game features include:
Hand-drawn characters and environments
In-game achievements
Fun story line featuring in-game narration
Special unlockable challenge stages
Gamepad and keyboard support
Cats wearing tin foil hats!
Players must overcome many platforming obstacles along the way and attempt to escape the crazy laboratory they find themselves in, all while rescuing cats and kittens along the way. Available now for the Xbox 360 and PC and developed by Gentleman Squid Studio, Three Dead Zed is on special for $3 during the holiday season, but the deal won't last for long.