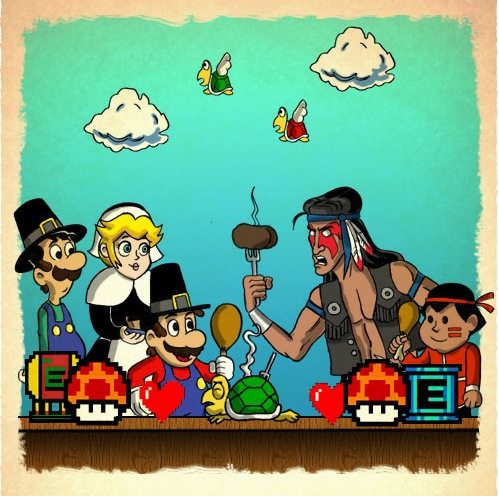 HAPPY THANKSGIVING
[Background Information]
Thanksgiving Day is is a national holiday celebrated primarily in the United States and Canada, with several other places around the world observing similar celebrations. Thanksgiving is celebrated on the fourth Thursday of November in the United States and on the second Monday of October in Canada. Today, thanksgiving is a festival of family reunion. Family members gather for a reunion to give thanks for the good things that they have. Thanksgiving has its historical roots in religious traditions, but today is celebrated in a more secular manner.
From everyone here at Capsule Computers we would like to wish everyone in the USA a happy Thanksgiving Day!
We have  2 x $25 US Amazon Vouchers to give away
TO WIN
For your chance to win a $25 Amazon voucher answer the following question :
"What and how and where you will be spending your Thanksgiving Day Holiday?"
Lucky winners will be selected on November 25th, 2012.  Good luck to you all!
**SPECIAL NOTE**
When you enter please leave a VALID email address so we can notify you if you are one of the 2 lucky winners.