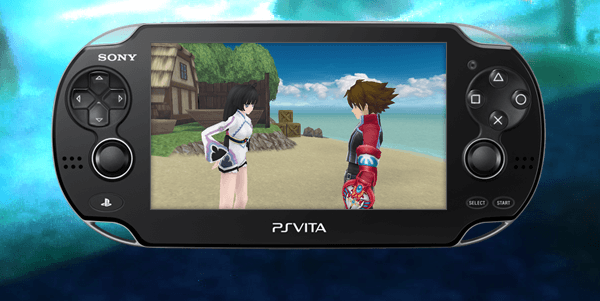 Namco Bandai has released the first trailer for Tales of Hearts R, an enhanced port of the 2008 Nintendo DS title Tales of Hearts for the Playstation Vita. The trailer shows off the 3D field and battle section, anime cutscenes (I guess the CGI cutscenes did not make the transition), voice acting for the characters and a brand new character called Calcedony Arkham. A Chase Link mode will also be included.
This will be the second port of a Tales game to the Playstation Vita. Earlier this year, Namco Bandai released Tales of Innocence R , a port of  Tales of Innocence, which was originally released for the Nintendo DS in 2007. It is interesting, then, that Tales of Hearts R is the second Tales DS game to be ported to the Playstation Vita. Tales of Hearts R will see a spring 2013 release in Japan.
The trailer can be seen below.