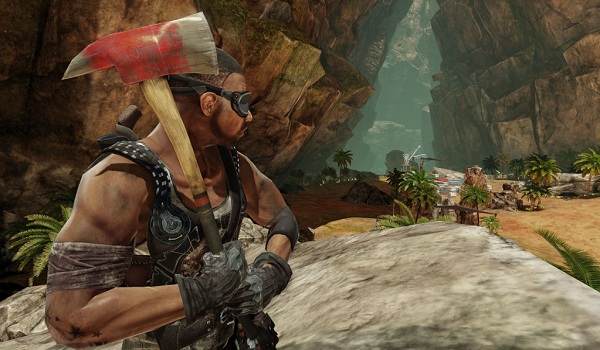 Online multiplayer first-person shooter Ravaged has now released their demo to the public. This demo includes two game modes from the full version and two fully usable maps. With the full game delivering eight huge maps, over 40 vehicles and weapons and some brutal gunplay set in a Post-Apocalyptic World, the demo helps players to experience a taste of the carnage.
Developer 2 Dawn Games has also just released a patch that effects the full retail and demo versions of the game, adding in:
· Dedicated server files for players and clans to host their own games.
· Improved browser filter options.
· Quick Match option (for joining the best server).
· The Liberty map has been added to the demo.
· The demo includes two modes: Capture the Resources (Canyon) and Thrust (Liberty).
· Additional protection has been provided to re-spawning players, including 1) When in the main base, re-spawning players get 15 seconds of "god mode"; 2) There is no protection when main base is final target for opposing team in Thrust.
· Weapon-based vehicles are more balanced.
· The harpoon, crossbow and rocket truck artillery have been balanced.
· The minimum votes for kicking has been adjusted.
· "Spectate" button has been moved.
· Selected weapon highlighting has been fixed.
· Performance optimizations.
The full game is out now on Windows PC for $24.99 or the new demo can be tried absolutely free from Steam! Ravaged features fun driving, crazy melee combat, cool characters and diverse gamemodes all set in a Post-Apocalyptic wasteland! What more could you want?