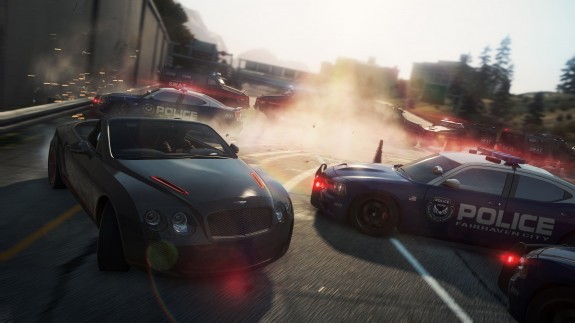 Need for Speed Most Wanted, which has done terrifically at all the shows and previews, is finally here! Need for Speed Most Wanted is all about online multiplayer, powered by Autolog 2 it is the most innovative online technology that automatically tracks and compares everything players do in the game with their friends. So if you're super competitive and determined to prove that you are the best, then this is definitely the game for you.
Not only are you ranked, but you leave your mark with such things as the game putting your face on a billboard if you have the furthest jump through it. It is utterly engaging and makes sure that you are always connected.
Not only can you compete on console (with no lobbies needed, just good old fashioned racing), but there is CloudCompete technology that also stores your performance across other platforms like iOS, Android or Vita.
For more information on Need for Speed Most Wanted head on over to the website HERE. Make sure to check out our review on the site when it's up, as well as the rest of our gaming news and reviews.