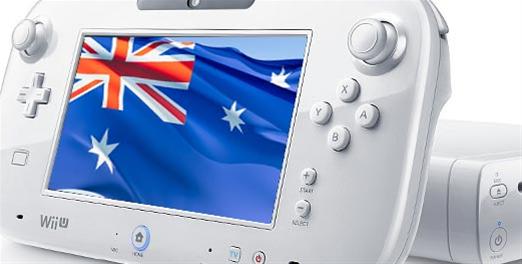 Just recently, Nintendo of Australia announced that they would be bringing the Wii U on a tour of sorts across the region, with several Pop-ups and stores featuring demos of the launch titles.  Today, this was all further detailed with locations, times, and what games would be brought to the event.
Above, you can see a spreadsheet of all of the participating locations, along with the time schedules. Below, you can find all of the games that will be brought by the publisher.
Those titles include:
Nintendo Land is a fun and lively virtual theme park filled with attractions based on popular Nintendo franchises. Each attraction features unique and innovative gameplay experiences made possible by the Wii U GamePad controller
 New Super Mario Bros. U is a new, side-scrolling adventure featuring Mario, Luigi, Toad … and your Mii character. Now's your chance to step inside the Mushroom Kingdom and, thanks to the innovative new Wii U GamePad, you can play with up to five players* and explore new worlds, new power-ups and new ways to play.
Scribblenauts Unlimited is the latest addition to the Scribblenauts franchise and features a huge side-scrolling open world with new, high-definition hand-drawn scenery and objects where players can help the game's hero, Maxwell, solve robust puzzles and challenges by summoning any object they can imagine
In addition to these, at the Melbourne and Sydney Wii U Experience Stores you'll be able to try games such as SiNG Party, RAYMAN LEGENDS, Batman: Arkham City Armoured Edition and Just Dance 4
Consumers will also have the chance to play a range of the latest Nintendo DS and Nintendo 3DS software on Nintendo 3DS XL, with Professor Layton and the Miracle Mask, Pokémon Black Version 2 and Pokémon White Version 2, Pokédex 3D Pro and the hotly anticipated Paper Mario: Sticker Star all available to play across all locations.