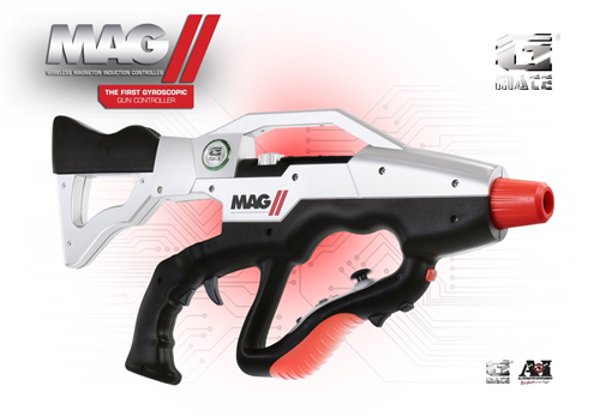 Fans, both casual and hardcore, of FPS should be interested to know that a new controller is coming for both PS3 and PC that will change how you play any FPS.  Built to be compatible with both systems and ALL FPS games, the MAG II from AIE is a controller that combines motion sensing and gyroscopic induction to ensure that players feel completely immersed in the game.
Not only does the MAG II come ready to play on all FPS games, it will continue to be improved by a team of engineers through updates on the PC to open up new functions for the controller and gameplay modes accessible from the Function Dial.  Other features include in-game calibration on the fly, precise motion controls removing the need for a sensor bar, vibration, and the capacity to work on any and all screen types; television, monitor, or projector.
The MAG II controller is coming to Australia and New Zealand on November 20th, 2012 for AUD$149.95 or NZD$199.95, with pre-orders open now.