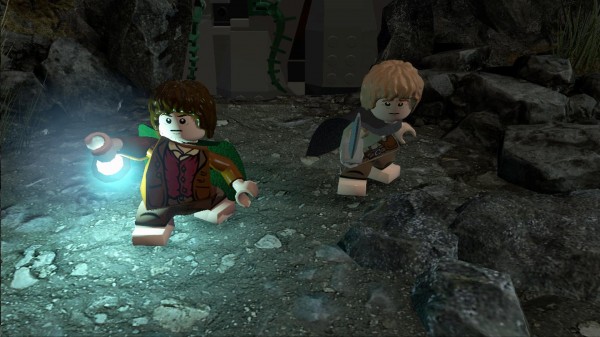 While LEGO Lord of the Rings has already been released onto handheld systems, i.e. Nintendo DS, 3DS, and PlayStation Vita, it is still upcoming on consoles.  Slated to come out November 13th for Xbox 360, PS3, Wii, and PC, the slight wait between the handheld versions and console versions can be filled by the trailer recently released by Warner Bros Games and TT Games.
The trailer isn't nearly as serious as the original announcement trailer, but focuses almost completely on the humor of the game.  While LEGO Batman 2 showed that LEGO games can have more humor than just slapstick with it's addition of voice acting, LEGO Lord of the Rings uses, or used in the first trailer at least, dialogue straight from the LOTR movies themselves.  This would likely undercut any ability to follow up in a similar methods of sly jokes from Batman 2, so this time around the humor seems set to juxtapose the satirizing of the story through slapstick and the actual movie lines.  Will it work out?  Hopefully so, as I know plenty of folks that enjoy the LEGO games and are eager for this adventure.
Be sure to check out the humor trailer embedded below and those that can't wait can buy LEGO Lord of the Rings on handheld today, or wait it out to get it for their favorite console.