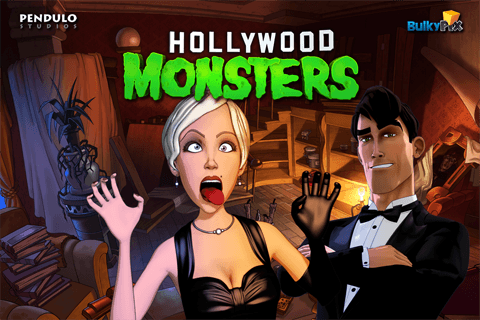 BulkyPix, the publisher behind Evofish, and Pendulo Studios, the developer behind Yesterday, are excited to announce the next game that they will be releasing.  Hollywood Monsters is an adventure game in the same vein as those funny adventures of the past.  And what better subject matter than the golden age of Hollywood monsters?
In a world where those Hollywood monsters weren't just special effects, but honest to goodness real monsters playing the roles, journalist Liz Allaire and macho Dan Murray have an adventure to go on putting the monsters back in their place.  After the monsters got sick of having to put up with the less than desirable aspects of Hollywood living.
Featuring plenty of fun characters and Hollywood monster legends, tip-top quality visuals and audio, and languages for English, French, German, Spanish, and Italian Hollywood Monsters hopes to live up to being The Next Big Thing.  Be sure to check out the screenshot gallery just below, and the teaser trailer embedded below that, and look for Hollywood Monsters on the iOS App Store for iPad and iPhone on December 6th, 2012.