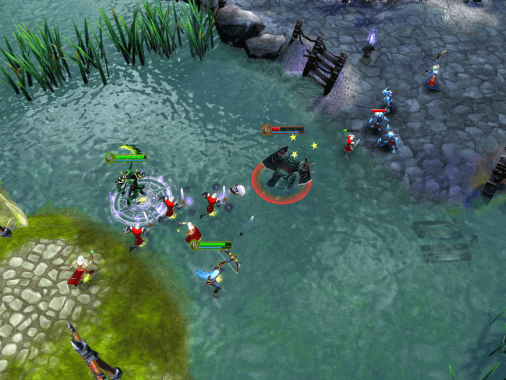 Heroes of Order and Chaos is a new app ready for release that will be the first app to mirror MMORPGs of a League of Legends and World of Warcraft. For those of you who love playing heroes in strategy games, this will be a really great way to play them in a new context.
Not only can you play online, but also locally against AIs. There are 3v3 or 5v5 matches that you can take part in, with 3v3 matches being linear and 5v5 ones being the standard square maps. Level up your heroes through these matches and give them the skills and abilities to take down their enemies.
For those who like fantasy and action games this is the perfect app for you, especially considering that it is a free to play game. While you will need to make in-app purchases to use a hero more than the standard free trial period, as well as other things within the game, you can also make it by simply playing the game for free.
Check out the trailer for the game below!
Make sure to check out the rest of the site for gaming news and reviews.