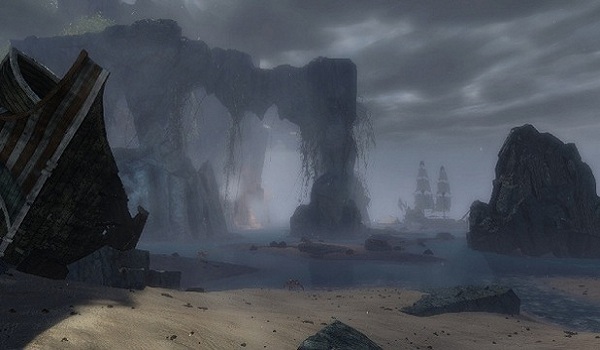 A huge update for the incredibly popular MMO Guild Wars 2 is set for release on November 15th that will significantly alter how the game is currently being played, with new areas opening up, new weapons becoming available and new monsters to fight all in the Lost Shores mini-expansion pack. The update/pack contains all the following features:
A mysterious zone to explore, accessible to all players regardless of level.
A challenging new dungeon to conquer.
A new PvP map set within a Kodan dojo.
New gear to acquire, ranging from additional weapons skins to item enhancements to an additional tier of items between Exotic and Legendary.
Crafting updates including a new resource to harvest and 200 new recipes.
A one-time in-game event that will forever leave its mark on the world of Tyria, starting Friday, November 16 and ending Monday, November 19.
Guild Wars 2 has received enormous critical acclaim since its release almost three months ago and looks set to continue enthralling players with lots of post-launch content and support. At the same time, from the 15th to the 18th of November, current players will be able to invite friends for a free trial period of all the new content soon to be available.
This update will release on the 15th of November and is sure to grab even more attention for Guild Wars 2, the first game to properly challenge subscription-based giant World of Warcraft for the throne of MMO's.