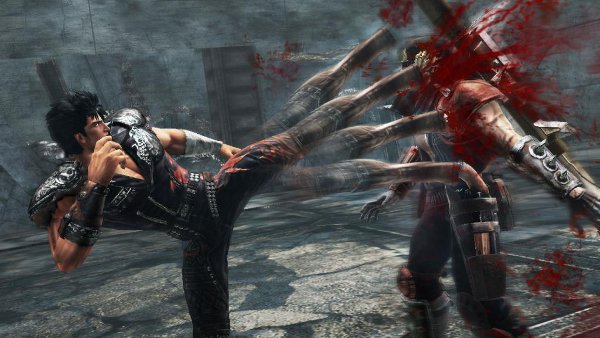 Fans of the Fist of the North Star manga and anime series looking for another dose of Kenshiro after the Fist of the North Star: Ken's Rage gamethat came out a little while back.  This coming in the form of a sequel game Ken's Rage 2.  Announced to come out in Australia the 1st of February 2013, Ken's Rage 2 offers the ultimate in story telling in the post-apocalyptic future Ken resides in that looks to give the best for both long-time fans that know the story by heart and newcomers.
Features coming with the game are a Legend Mode that tells the story stretching from the beginning of the manga to the Celestial Emperor and the Land of Shura.  Likewise having varying controlled characters between episodes and boss fights to match those in the manga.  With over 20 playable characters with online co-op and versus, players will get to fight using new moves and techniques, as well as incorporating abilities such as sprint and dodge into fighting.  Finally and most interesting is the Dream Mode that will add new stories to Kenshiro's universe and bridging gaps within the main story around minor characters.
Fist of the North Star: Ken's Rage 2 seems set with a whole lot to offer, hopefully fans will enjoy what the game will offer when it comes out February 1st, 2013 on Xbox 360 and PlayStation 3, and some time as of yet unrevealed date for WiiU.
Want to see more, check out hands on gameplay for the Ken's Rage at this year's Tokyo Game Show here.