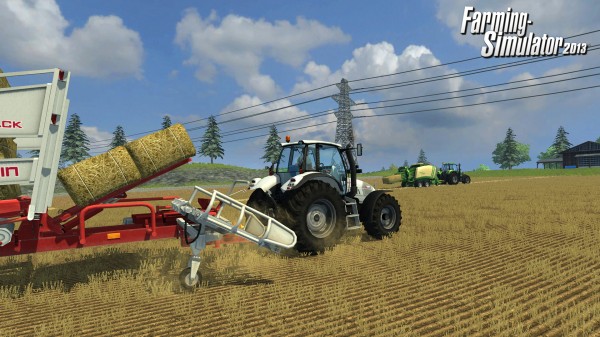 Released just last month, Farming Simulator 2013 boasted an intriguing feature of allowing players to make their own mods for additional farm equipment to use and share.  Well, looking at the numbers its easy to see it was well worth the fruit of the labor as more than 2 million mods have been officially downloaded by the community so far.
Though to be fair, it isn't just the community getting in on making these mods as the developers themselves are the purveyors of some of the most popular mods.  With almost 350,000 downloads to itself, Giant Software's "Lizard ATV" lets farmers get around the new bigger farm area much faster.
But, these are just the numbers for the official Mod Hub that Giants Software has set up for Farming Simulator 2013, as there are many more mods from fan sites that they have no way of tracking.  With so many mods being made and shared the future of Farming Simulator 2013 looks pretty bright as players can give each other more content to extend its gameplay even farther.