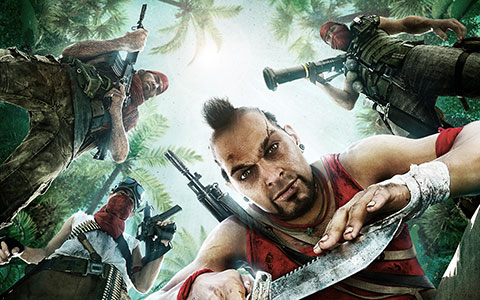 As the confirmed news of a map editor for Far Cry 3 reached the masses months ago, players can now experience the customizable addition in a revealing video unleashed by Ubisoft. Boasting a large variety of tools, the developers have been hard at work to deliver thousands of items that can define your very own map. Aspiring level designers will have plenty to work with as they can alter entire landscapes, time of day, and even the weather!
Creating custom material doesn't have to end there. Players can create their own map and then share it with the rest of the world to enjoy. Did I mention this is all for free?
Prepare for Far Cry 3's release on November 29th in Europe and Australia by pre-ordering the title (HERE). United Kingdom will see the release on November 30th with the United States bringing up the rear on December 4th. Take advantage of the pre-order deals while they last! At the very least drop your gaze to the video below.