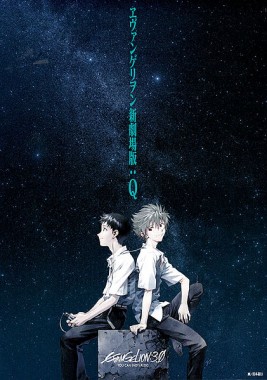 Good news for Neon Genesis Evangelion fans! Madman alongside the Japan Foundation and NTV Films as well as several other sponsors are proud to present the Evangelion Exhibition, a pop culture tour coming to Australia that fans of the revolutionary mecha anime franchise would certainly not want to miss.
The Evangelion Exhibition will tour Australian locations across 2013 and will feature a variety of Evangelion related artifacts and displays that will allow fans a deeper look into the world of Evangelion than ever before.
The first stop for the Exhibition tour will be the Gold Coast City Gallery from Wednesday 17 April – Sunday 5 May 2013, and will be followed by Sydney at the Japan Foundation Art Gallery from Friday May 10th – Saturday May 18th, and finally stopping off in Melbourne, however as of time of publishing the location and dates are still unconfirmed for the tour's final stop.
The third Evangelion film, Evangelion 3.0 You Can(Not) Redo, is set to hit Japanese theaters this week. We can also confirm to you that Madman Entertainment have revealed to us that Evangelion 3.0 You Can (Not) Redo will indeed premiere in Australian theaters in 2013, however they could not provide us with a solid date as of yet.
This is certainly an event that Evangelion fans must see. We will keep you up to date as more information on this landmark event comes to light. Be sure to let us know your thoughts in the comments section below.