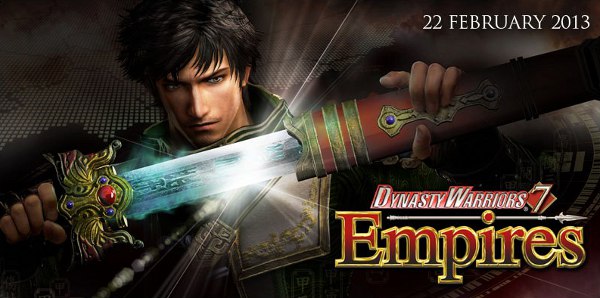 The European release for Dynasty Warriors 7 Empires has been announced as February 22, 2013  just a few days after the North American release date of February 19th, 2013.  An exclusive for the PlayStation 3, the newest Dynasty Warriors game continues adding to its already large repertoire of playable characters by introducing Xu Shu, an advisor of Liu Bei, which will bring the total number of playable character up to 66.
Focusing less on the big historical figures as they went around fighting each others' armies, Empires shakes up the general Dynasty Warriors formula and focus on the player.  Allowing players to do fit their own play styles and having their choices impact the position of the character.  Earn up to become a Ruler, seize and invade to be a Strategist, or sell your power to be a Free Officer.  Even better for socialites, characters can be shared online and incorporated into others world, play history and all making for simulated multiplayer.
Be sure to look for Dynasty Warriors 7 Empires when it comes out in Europe on February 22nd or North America on February 19th for the PlayStation 3.