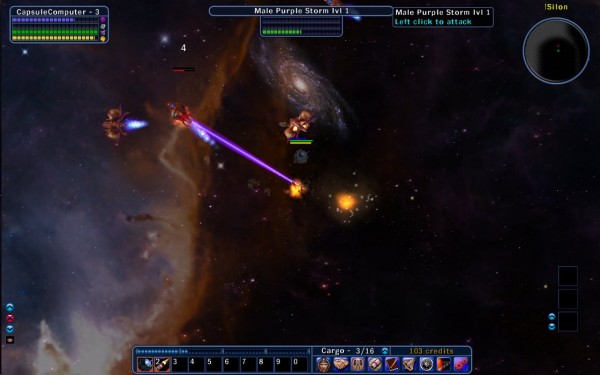 Soldak Entertainment's upcoming game, Drox Operative, has been in beta for a little while now, which means that although there are those players actual able to play and enjoy the game while helping to improve it, there are still those who haven't gotten to touch it at all.  But, luckily for those players today is the day where that changes because the demo for Drox Operative has just been released.
The game sees players as the most fearsome entity in the galaxy a Drox Operative, trained so well that any mission isn't too impossible to complete.  After the fall of the Drox, however those operative's still kicking about found a new way of life the only way they knew how, getting missions done, from anyone they choose to work with.  With plenty of different win conditions, the game let's players pick exactly how they want to play from underhanded to one-on-one.
With a new dynamic galaxy with every playthrough players will still have lots to explore in the demo and at only 120MB space shouldn't really be a worry either.  Interested players can check out the demo HERE.