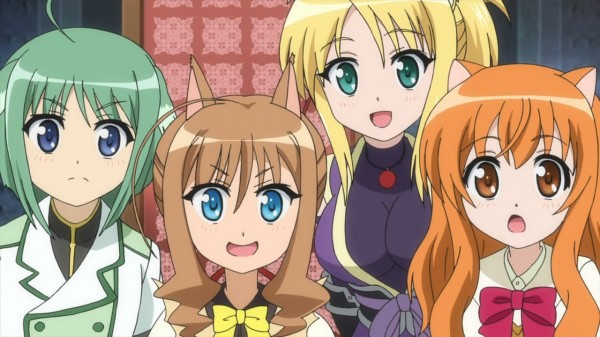 If you happened to be a fan of Biscotti, Galette or Pastillage or any of the various characters in these nations then you will be happy to hear that Dog Days is returning for a third season. The illustrator for the Dog Days manga, Fujima Takuya tweeted during the FlonyaFestival 2012 Dog Days event in Tokyo that this cheerful anime will be getting a third season.
スーパーサプライズ!
DOG DAYS第3期 制作決定です☆*:.。. o(≧▽≦)o .。.:*☆ またみんなに会える! #dogdays

— 藤真拓哉@ViVid16巻発売中 (@fujimatakuya) November 25, 2012
Currently no extra information has been released about the third season so it is currently unknown when the series will be airing nor how long the season will last. However it is worth noting that Dog Days' first two seasons aired during the Summer so it wouldn't be too much of a stretch to assume that Dog Days 3 may air in Summer 2013.