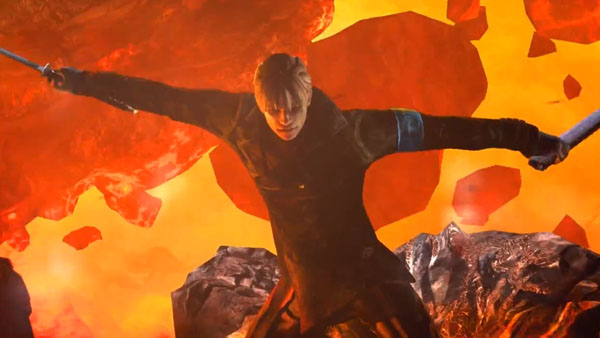 Earlier today we revealed that there was already some DLC on the way for soon-to-be-released game DmC Devil May Cry. Vergil's Downfall is available for free for all those that pre-order from Gamestop (USA) and EB Games (Canada) before the game's release on the 15th of January.
In this brand new trailer we get to see Vergil's signature katana in action with entirely different combos and weapons to that of his twin-brother Dante. As opposed to Dante, Vergil has many magical attacks at his disposal, as well as large sweeping attacks for special effectiveness against groups of enemies. This particular DLC will show as stated, the downfall of Vergil to hell, possibly a mirror of his downfall at the end of Devil May Cry 3?
Regardless, with new weapons, new locations and all new gruesome and vicious enemies, Vergil's Downfall is set for release sometime in early 2013; while the main game DmC Devil May Cry is set for release on January 15th of the same year.