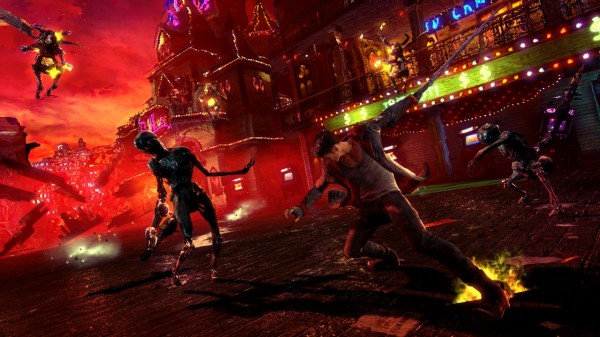 Today Capcom released a slew of new screenshots for Ninja Theory's reboot of the Devil May Cry series, DmC Devil May Cry, as well as a few new pieces of information concerning the game's difficulty level. Thankfully there looks like masochists will be able to experience some truly difficult gameplay as the hardest gameplay mode actually kills Dante in one hit. Either way the four difficulty settings are:
Son of Sparda: Remixed enemy layouts, tougher enemies and enemy behavior throughout.
Dante Must Die: As above, but contains the strongest enemies and insane attack waves.
Heaven or Hell: Another remixed mode, but everyone and everything, including Dante, dies after one hit. Supremely satisfying!
Hell and Hell: The same as above, but only Dante dies after one hit. For serious contenders.
Unfortunately each difficulty mode will be unlocked as you beat the previous difficulty so this means that you will not be able to instantly jump into Hell and Hell mode if you feel like it. The game itself will be hitting store shelves on January 15th next year.