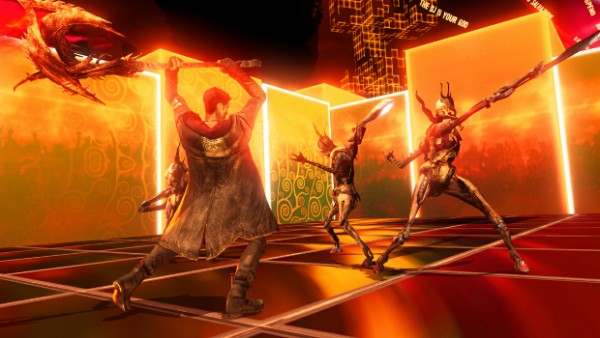 Some new gameplay and a brand new location have been sighted in one of the latest reveals for DmC. DmC Devil May Cry is a reboot of the series which ended with Devil May Cry 4 in 2009. Hoping to re-invent the franchise, Capcom has revamped each character and employed an entirely new story for the game, something fans have been disagreeing about since its announcement.
In this particular video we see Dante returning to his childhood home where he is soon ambushed and must fight off hordes of demons with his usual flair and stylish combat. We see a new feature in the form of writing on the walls which spells out "Found You" when his adversaries arrive, similar to the PowerPoint projections of your objective in Splinter Cell: Conviction. With a new axe weapon also taking centre stage, players experience some never-before-seen heavy combat with the ability to break shields. Sadistic indeed.
DmC Devil May Cry's gameplay staying close to its roots has certainly got me hooked, and with the game looking set to gather much more attention for its release on January 15th only time will tell whether or not Capcom can live up to the high expectations set out by fans.